Food Pantry Open monthly the Third Saturday 9:00 am – 11:00 AM. 
Please call the SVDP helpline: 800-873-0613 for assistance.
Mission
History
Participation
Food Pantry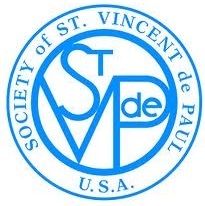 Help Line:
1 – 800 – 873 – 0613
Food Pantry
Serving over 100 Families
 For the safety of all,we plan to continue with the drive through pantry
distribution for the foreseeable future on the third Saturday of each
month 9-11 AM.
Manager: Elaine Stout
ebstout@cox.net
Volunteer Coordinator: Vivienne Cameron
cammras@gmail.com