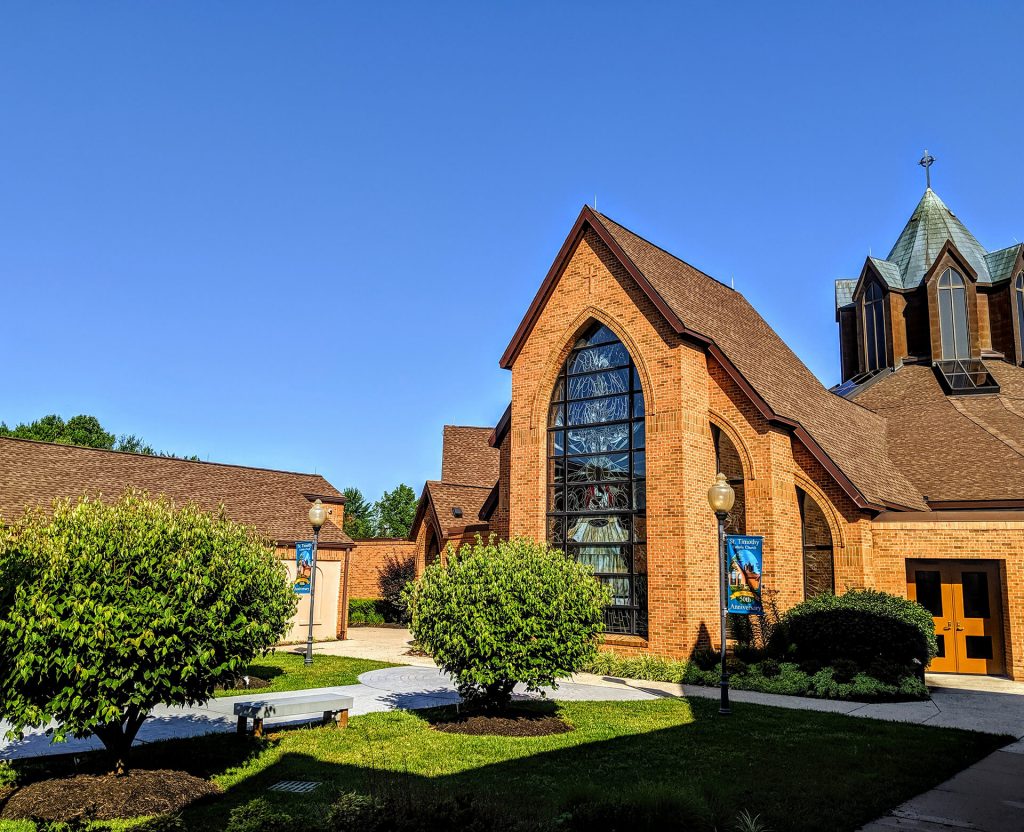 St. Timothy is a parish richly blessed with parishioners who give generously to support the many ministries and programs of our active parish. Your monetary gifts make a necessary and meaningful impact while contributing to the vibrancy and spirit of our community. Your support—no matter the amount—is vital to continue the work of our parish and its ministries.
The Faith Direct program gives you a convenient way to support St. Timothy Parish by electing to pay via credit card or debit card. It also gives you the opportunity to support our parish even if you are absent from Mass for travel or illness. With Faith Direct, St. Timothy Parish will gain predictable cash flow that will help us with planning our parish needs and programs.
We encourage you to enroll in this program today. Please visit our Faith Direct webpage to enroll online. Our parish code is VA13.
St. Timothy also gratefully accepts gifts of stock and mutual funds.  
All such donations are handled by the Catholic Diocese of Arlington's Finance Office.