New Material – A perfect time to start.
No matter where you are on your Spiritual Journey, "That Man Is You!" will meet you there and inspire you to move forward.
Two Sessions of the Same Material are being offered to accommodate your schedule.
Both begin September in the Fr. McGivney Room. (Look for update for location changes once construction begins.)Light Breakfast, Video Presentation, Small Group Discussions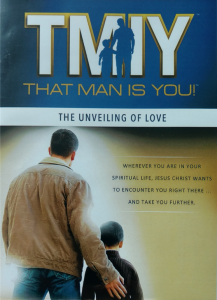 Saturday mornings 7:00 AM – 8:30 AM Begins Saturday Sept 9th
Contact Bruce Jacobeen 703-626-0770 Bjacobeen@aol.com
Thursday mornings 6:00 AM – 7:00 AM Begins Thursday Sept 14th
Contact Steve Vivirito 571-237-2096 svivirito@aol.com
Come to "That Man is You" for your family, for your children, for your soul!
This program has changed the lives of many men and their families in a profound way!
Join us as we learn more about God, our Church, and each other.
We look forward to meeting you on the journey.
See links for Fr. Meng's letter and the official TMIY brochure for "The Unveiling of Love".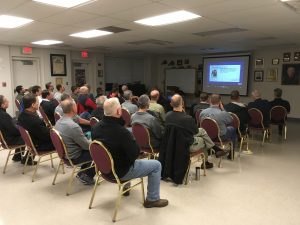 Come join the Men of our Parish in becoming better Catholic's and family leaders.