New Material – A perfect time to start.
No matter where you are on your Spiritual Journey, "That Man Is You!" will meet you there and inspire you to move forward.
Two Sessions being offered to accommodate your schedule.  Both sessions are currently being run virtually until further notice.  We recommend using your computer to join us, so you can see your fellow TMIY men.
Come to "That Man is You" for your family, for your children, for your soul!
This program has changed the lives of many men and their families in a profound way!
Join us as we learn more about God, our Church, and each other.
Thursday morning group leader Frank Keller, Frkeller1@yahoo.com,   703-489-1244.. 
For more information about TMIY check out this link.   https://paradisusdei.org/that-man-is-you/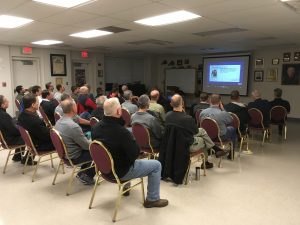 Hopefully, in the near future we will be able to meet in person.  Come join the Men of our St. Timothy's, we look forward to meeting you on your journey.